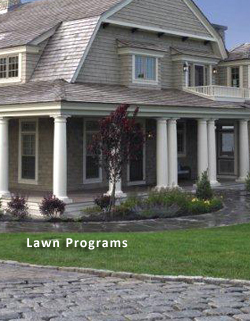 Soil Testing
Weed Control
Herbicide Services
Lawn Care
Tree and Shrub Care
Lawn Renovation
Garden Bed Weed Control


Green Systems is a locally owned business that is run by your neighbors and not a franchise. Green Systems provides testing of your soil for the best approach to the management, health and appearance of your lawn. Every visit's attention is on the pre-emergent and post-emergent weed control, insect prevention and invasive species control.

Green Systems uses Integrated Pest Management (IPM) strategies to carefully monitor and treat problem areas. Programs are tailored to control mosquitoes, fleas, ticks, poison ivy, weeds in driveways and under decks. Call us at 401-683-6300 for a quote today.

See our Coupons-Specials page for current discounts!