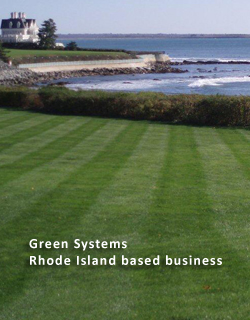 Locally Owned
Personalized Care
Environmentally Friendly
Understands the uniqueness of your lawn, shrub and tree care needs

Green Systems is a locally owned business that is run by your neighbors and not a franchise. With diagnostic testing of soil, lawn, shrubs and trees we can provide personalized care that is customized to your needs and expectations, providing value and integrity in only the services you need. We treat every lawn as if it were our own.
Green Systems prides itself on practicing conservation methods in deploying only the chemicals required and on a 'as needed' basis, reducing the environmental footprint and our costs, which we pass on to you.